15 Yard Dumpster - 14 Day Rental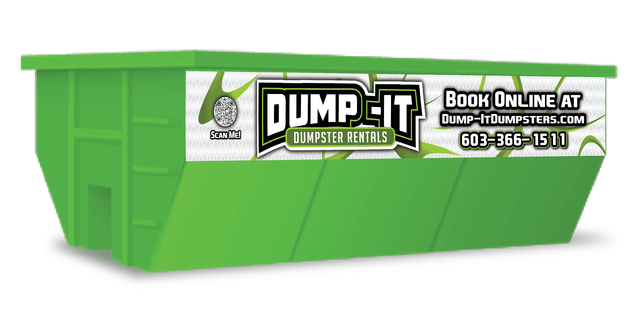 14'L x 8'W x 5'H (Can Vary Slightly)
Up to 14 Days
$15/day
2 included
$.10/LB
Description
GREAT FOR:
Small to large home remodeling projects
Construction debris
Medium deck (up to 300sq ft)
Medium to Large kitchen reno -Fencing
Shed (tear down)
Home Cleanout (household/ furniture)
Basement/ Garage Cleanout
Fire/ Flood restoration
Roofing (up to 200 bundles of shingles) or (67sq/ 6700sq ft)-F650 Pickup Only
Small to large home cleanout jobs
Useful with smaller driveways, it's about the size of a minivan
This medium-sized dumpster is suitable for most remodeling jobs and garage clean-outs. The 15 Yard Dumpster, because of its shorter walls, is ideal for significant waste disposal projects where discarded items will be thrown over the top.
Typically, we see this Dumpster rented throughout NH for home downsizing and kitchen/basement renovation projects.
When the 10 Yard is too small and the 20-yard is too big, our 15-yard container is your ideal choice! Think of it as 5 Pick-Up Truck Loads.
21
15 Yard Dumpster - 14 Day Rental