25 Yard Dumpster - 14 Day Rental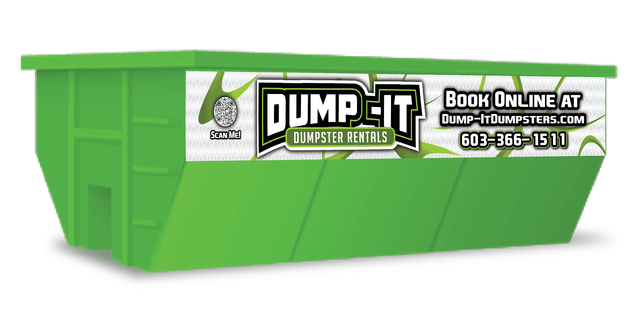 14'L x 8'W x 6'10H (Can Vary Slightly)
Up to 14 Days
$25/day
2.5 included
$.10/LB
Description
Our 25 Yard Dumpster is for VOLUME, not for weight. Which makes it perfect for Homeowners Basement/Garage/Attic and Moving Cleanouts
NO ROOFING/CONSTRUCTION IN 25YRD DUMPSTERS
Household Debris
Furniture
Medium to large home cleanout jobs
Flood / Fire Restoration
Spring Cleaning or Fall cleanout
Useful with small driveways
Estate Sales Auctions
Dump-It Dumpster Rentals 25-Yard dumpster is the perfect solution for larger-scale projects that require a lot of waste disposal. With dimensions of 14 feet long, 8 feet wide, and 6.10 feet tall, this dumpster can hold up to 25 cubic yards of waste. It features a convenient walk-in door that allows for easy access.
Dump-It Dumpster Rentals 25-Yard
dumpster is also designed to be placed on various surfaces, including concrete, asphalt, and gravel. At
Dump-It Dumpster Rentals
we pride ourselves on providing reliable and professional dumpster rental services. Contact the team at Dump-It Dumpster Rentals to learn more about our 25-yard dumpster and how it can help make your project a success.
25 Yard Dumpster - 14 Day Rental