Best in Class Dumpster Rental Tilton NH
Dump-It Dumpster Rentals is the go-to source for all of your dumpster rental Tilton NH needs. We are a family-owned and operated business, which means we know what it takes to care for our customers. A huge part of our business is giving back to the community and when we realized how hard it was to find a dumpster rental Tilton NH area company that offers fair prices, we knew what we had to do.

We are proud to be the people our friends and neighbors call on. We are the top choice when people look for dumpster rental Tilton NH. We take pride in knowing our work is making Merrimack County a better place. We aim to offer high-quality and quick container options at affordable prices. There is no need to break the bank when it comes to trash disposal. Dump-It Dumpster Rentals are here to make your job easy!

Renting dumpster Tilton NH shouldn't be a difficult task, and with our team of professionals, it's easy as pie! We offer the best-in-class dumpster rental Tilton NH options with online ordering at your convenience. Our booking system is easy to use and offers security software that keeps your information protected. We go the extra mile for our customers by allowing online booking and chat support 24/7. With our various sizes and excellent customer service, we promise to take care of the people of Tilton, New Hampshire. Book a dumpster rental Tilton NH today with Dump-It Dumpster Rentals!
Various Uses for a Dumpster Rental Tilton
Whether you're a homeowner cleaning up the growing clutter or a contractor looking for a trusted dumpster rental Tilton provider, we're here to help. Our 5-star reviewed services have come in handy time and time again for Merrimack County residents. Our residential customers appreciate our smaller bins for projects like cleaning up yard waste, preparing for an estate or garage sale, or helping downsize in one-fell-swoop while our commercial customers utilize our roll off dumpster rental Tilton NH options for roofing, construction, or ongoing waste management needs.

We partner with local landfills, like Solid Waste Compliance, to ensure your waste is disposed of in a legal, safe, and healthy manner. Clearing out the garage or starting that remodeling project doesn't have to be a chore. Get in touch with our dumpster rental Tilton experts to see how we can make your next project as convenient, affordable, and efficient as possible. Use our online booking tool to reserve your roll off bin today!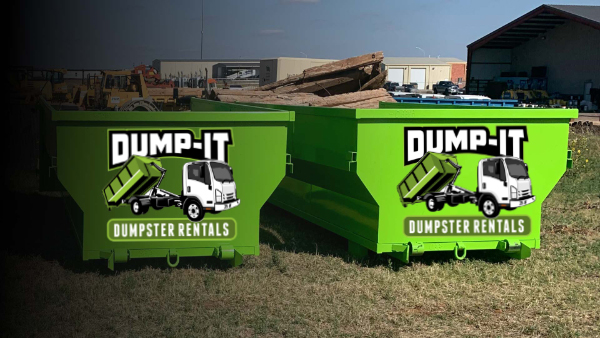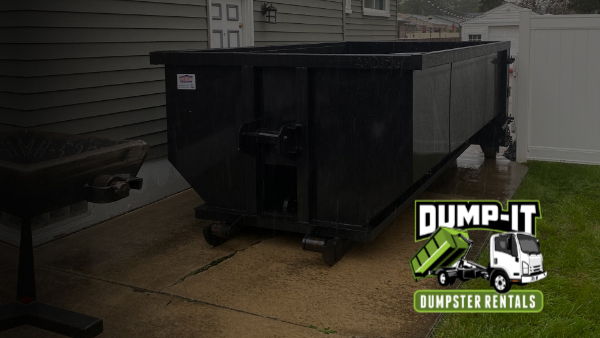 Residential Local Dumpster Rental Tilton NH
Homeowners and residents alike use our local dumpster rental Tilton NH options to manage a variety of short or long-term projects, including smaller-scale remodeling, landscaping, garage or attic cleanouts, and so much more. Whether you're updating your appliances or repairing your roof, our Tilton NH dumpster rentals for residences are a convenient addition to your upcoming projects.

Our team makes it easy to book your local dumpster rental Tilton NH online or over the phone. Just view our selection of dumpsters, add the desired bin to your cart, let us know when we should drop it off, then check out! If you have any questions about which dumpster would be best for your project, give us a call at (603) 366-1511 today.

We understand you might be looking for the cheapest residential dumpster Tilton New Hampshire, but not only do we offer affordable, competitively priced rental options, but we also pride ourselves on carrying the cleanest, most durable, and most versatile containers to fit every project.
Budget Dumpster Rental Tilton NH for Yard Waste
The New Hampshire weather can wreak havoc on our yards, which is where our budget dumpster rental Tilton NH options come into play! Whether you're cleaning up after a storm, repairing your patio, or clearing up seasonal brush, we have container options that are suitable for every type of yard project.

View our online selections of budget dumpster rental Tilton NH to get a better idea of our inventory, process, scheduling, and pricing. If you're searching for a dumpster rental for old fence Tilton NH, look no further than our selection of affordable, convenient options. Our customers have told us repeatedly that we offer some of the most affordable dumpster rentals Tilton NH. Increase your curb appeal and enjoy your yard again with our container rentals!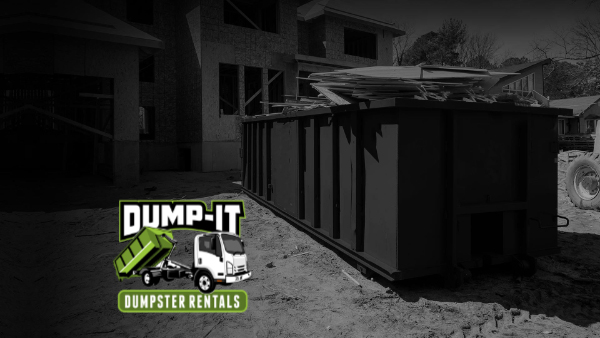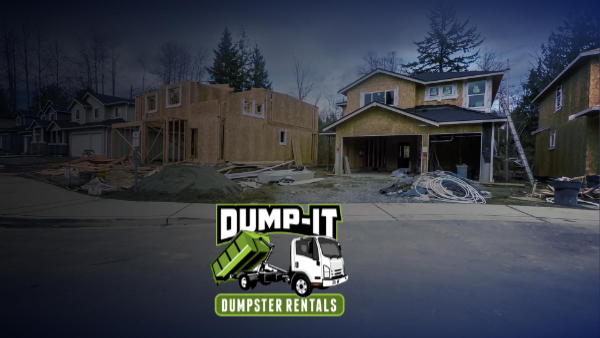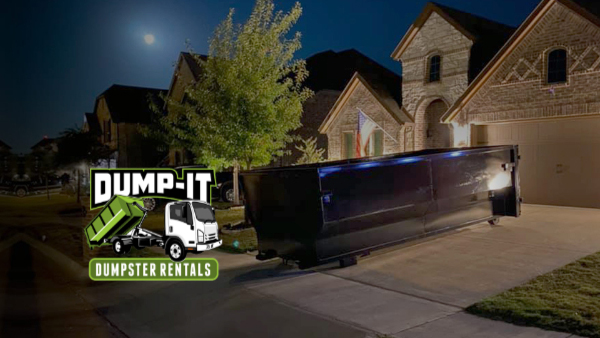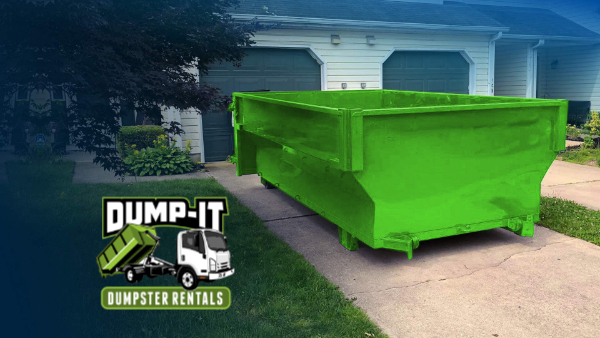 Commercial Garbage Dumpster Rental Tilton NH
We understand as a locally owned and operated business ourselves that commercial trash stacks up quickly, which is why one of our garbage dumpster rental Tilton NH options is a necessity for business owners. Whether you're searching for a long-term waste management solution or just need to clean up your office space, our variety of roll off options will help support any of your commercial needs.

When you're ready to book a garbage dumpster rental Tilton NH for short-term or long-term commercial uses, we're here to help go over your options and find the best fit for your particular needs. Get in touch with our friendly team to learn more about our Tilton disposal service dumpster rental options today!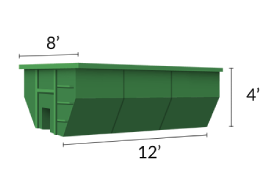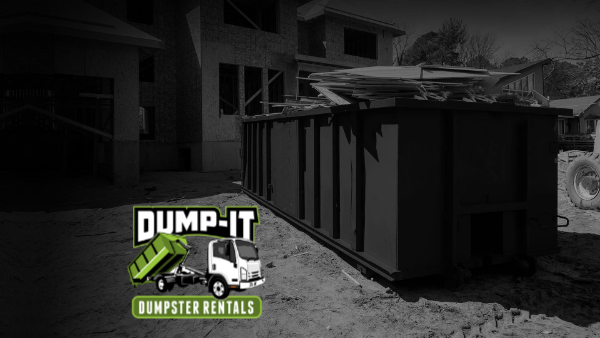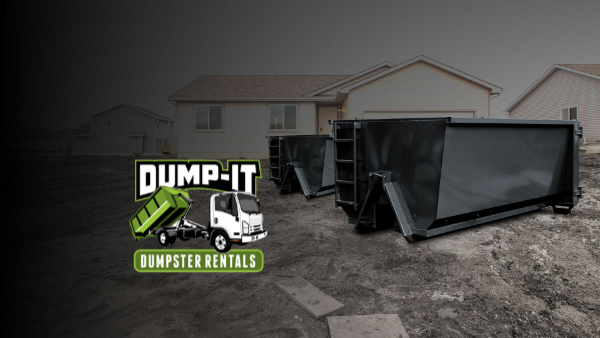 Large Dumpster Rental Tilton NH for Construction
With our large dumpster rental Tilton NH options, your construction site will stay waste-free and on track. At Dump-It Dumpster Rentals, we stand by keeping our pricing reasonable and our standards high. We have dumpsters available of various sizes to suit the needs of any construction dumpster rental Tilton NH project you may have. We are a family that aims to find a solution to our customer's problems each and every day.

When looking for a large dumpster rental Tilton NH, it's important to prioritize cost, size, and availability. Our Tilton NH dumpster rental options are guaranteed to get the job done for your construction process. We make the rental process easy for contractors by offering convenient and fast online ordering. At Dump-It Dumpster Rentals, you won't have to stress when you get in a bind. Our customer service will do everything we can to find you an affordable container quickly. We take pride in offering the best high-quality dumpsters to our local community of contractors.
We Take Just About Everything
Some examples of the junk we haul away include
Refrigerator Disposal

Garbage Removal

Mattress Disposal

Foreclosure Clean Outs
Construction Waste Removal

Yard Waste Removal

Trash Removal

Appliance Removal
Television Disposal & Recycling

Furniture Removal

E-Waste Disposal

Hot Tub Disposal
How to Book a Manchester Tilton Dumpster Rental
Booking a Tilton dumpster rental is a simple and straightforward process with our easy-to-use online scheduling system. Browse our inventory of available dumpster sizes, find the best one to suit your project, click the green "Book Now" button, then add the dumpster to your cart. Once you've provided pertinent information like the rental period and purpose of the dumpster rental, we'll provide an estimate. If you're happy with that number, proceed to check out! It's as simple as shopping with your favorite online retailer.

We understand reserving a Tilton dumpster rental online isn't everyone's preferred method, which is why we're happy to help go over pricing, scheduling, and sizes over the phone at your convenience. Our helpful staff can be reached at (603) 366-1511 with any questions. When you're looking for dumpsters for rent near Tilton NH, look no further than Dump-It Dumpster Rentals!
Tilton Dumpster Sizes for Every Project
We know how difficult it can be to find the right Tilton dumpster size for your project. Dump-It Dumpster Rentals has four sizes of containers to offer and we guarantee one will fit your needs. We understand the importance of not just having any dumpster, but a high-quality Tilton disposal dumpster rental. Our goal is to keep our pricing reasonable and our standards high so you know you're getting a quality rental at a competitive rate!

Our smallest Tilton dumpster rental is a 10 yard dumpster perfect for all those little home projects! This home dumpster rental Tilton NH can serve almost any household job at an affordable price. It's great for landscaping debris, household debris, roof shingles, and small home cleanout jobs. This mid-sized dumpster is likely a good fit for your project. Think of it as 4-pick-up truckloads ready to take your debris away. Wondering what a Tilton disposal dumpster cost? With a low price of $450 with up to 7 days of rental, you can't beat this deal!

Our 12 yard dumpster is a rare commodity that you don't see often. Most companies skip right to a 15 yard, but we like to make sure our customers have every option they need. This is a perfect in-between-size dumpster when a 15 yard is too much and a 10 yard isn't enough. If you're thinking of doing some bigger home renovations such as tearing down a deck, removing tile floor, or replacing old countertops this is the dumpster to do the job. Starting at only $500 for a 7-day rental, we can promise you this dumpster won't disappoint!

A common container rental is our 15 yard dumpster. The beauty of this dumpster is that it's just the right size for a larger home remodeling project and also smaller construction cleanups. This is ideal for significant waste disposal projects and is about the size of a minivan. Our 15 yard dumpster starts at $550 for a 7-day rental and is very useful for smaller driveways.

Our largest container is our 20 yard dumpster, which is our most commonly requested bin because it can handle just about any project. House additions, estate sale auctions, construction, and even flood/fire restoration…this dumpster can handle the job! Even our most requested dumpsters get the affordable prices we stand by. This 20 yard dumpster can be yours for only $650 for a 7-day rental. Talk about a great deal! Call Dump-It Dumpster Rentals today to book the perfect dumpster for your project.
FAQs for Trash Dumpster Rental Tilton NH
If you have any questions about the best trash dumpster rental Tilton NH, give our team a call or take a look at some of our frequently asked questions below. We know not everyone is a dumpster rental expert, but we are and we are here to help!

1) Do you have a separate delivery charge?

No, we do not. Delivery is always free within our service area. Not sure if your home or job site is in our service area? We can't promise we're the absolute most cheap dumpster rental Tilton NH, but we do offer reasonable options with delivery included. Give us a call!

How much space or room do I need to place the dumpster at my home or property?

All the temporary open-top dumpsters are approximately eight feet wide. The delivery truck will need to maneuver a little bit to unload the dumpster. If you have tight quarters, we recommend at least 12 feet wide or more to be on the safe side. Dumpsters vary in length from 12 feet long to 22 feet long. Most will fit in an average parking area.

2) Do I have to be there waiting for my dumpster delivery?

Not at all! We try to make the process as convenient as possible. When ordering our client service experts will coordinate a few things with you. Payment can be made at the time of ordering by any major credit or debit card. You can also mark a location for the dumpster and provide placement instructions at the time of ordering. If you have access to a fax or e-mail, you may also draw a diagram for preferred placement if you wish. Most of our customers are not on-site when we deliver. We understand that it is not every day that a homeowner receives a dumpster delivery and we have made this process painless and convenient.

3) How high can I load my dumpster?

All dumpsters are to be level loaded only. You cannot load the dumpster any higher than the sides of the dumpster. You cannot build up the sides with wood, etc. to accommodate more material. This is very unsafe, and our delivery personnel may offload the material on-site and or leave the dumpster on-site until you offload it to make sure everyone is safe.

4) What can be hauled away in the dumpster?

We take just about everything, but there are some trash dumpster rental Tilton NH restrictions we have to follow. If you ever have a question about the waste you're trying to dispose of you can just give us a call or use our convenient online chatbot and we can help you out! Some examples of junk we haul away are general trash, yard waste, shingles, mattress dumpster Tilton NH removal, metal collection, foreclosure cleanouts, roofing shingles, construction waste, and hot tub disposal. If you don't see your waste on there, don't worry! We might just not have it listed. Give us a call for more information!

You can find even more questions about our process and pricing under the FAQs tab on our website or give us a call if you can't find the answer to your question.
Dumpster Rental in Tilton NH and Surrounding Areas
Tilton residents choose us as their go-to dumpster rental in Tilton NH company because we are committed to providing unbeatable service, high-quality dumpsters, and affordable rates! As a locally owned and operated business that takes great pride in keeping our community clean, you can't go wrong with Dump-It Dumpster Rentals. We've happily provided services to local businesses, residents, community organizations, and Winnisquam Regional School District.

Our service zip code for Tilton is 03276, and we provide our services in Merrimack, Hillsborough, and Belknap counties. We are also proud to service surrounding areas such as Hooksett, Manchester, Concord, Laconia, and all areas in between! If your project is beyond that radius, just let us know and we'll see what we can do to provide quality options for a dumpster rental in Tilton NH!
Why People Choose us as the #1 Tilton Disposal Dumpster
When searching for a Tilton disposal dumpster, you need more than just any old dumpster company. You need a company that is dedicated to its customers and follows through on what they believe. That is exactly what we do at Dump-It Dumpster Rentals. We take pride in what our customers say and we appreciate their feedback.

If you have any questions about the best Tilton disposal dumpster for your project or how to book with us, get in touch with our friendly, helpful staff today! Here are some testimonials from happy customers: